The function of a car Water Pump is to keep the coolant circling through the engine, preventing overheating.
Look out for signs of a bad car Water Pump.
Listen out for any grinding noises and check for water leaks. The Water Pump will need to be replaced if the shaft seal is worn.
Fan blades on some models of Water Pump may break and lead to vibrations that cause a Water Pump failure.
Always be sure to have engine coolant with optimal antifreeze, which not only prevents freezing in cold temperatures, but also prevents rusting. Particles that break off within the engine as a result of rust will wear off the Water Pump as well.
Keep your car on the roads the way it should be, with Car Parts Direct!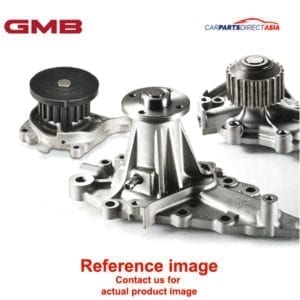 WATER PUM, GMB HONDA BALLAD 1600, CIVIC 1600, CR-X 1600, INTEGRA 1800, QUINT * (DC2, DB8, EK4, EG2, EK9)
WATER PUM, GMB HONDA BALLAD 1600, CIVIC 1600, CR-X 1600, INTEGRA 1800, QUINT * (DC2, DB8, EK4, EG2, EK9)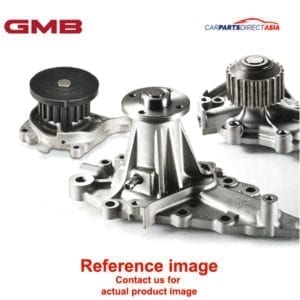 WATER PUM, GMB HONDA BALLAD 1600, CIVIC 1600, CR-X 1600, INTEGRA 1800, QUINT * (DC2, DB8, EK4, EG2, EK9)
WATER PUM, GMB HONDA BALLAD 1600, CIVIC 1600, CR-X 1600, INTEGRA 1800, QUINT * (DC2, DB8, EK4, EG2, EK9)