DISC BRAKE CALIPER REPAIR KIT
Rubber seals and O-Rings in the Brake Calipers wear out over time, causing brake fluid leaks and resulting in ineffective braking.
A new set of Disc Brake/Brake Caliper Repair Kit provides the new seals to stop the leakage in order to allow the car to brake the way it should be, safely.
Available for front & rear disc brakes / brake calipers.
Keep your car on the roads the way it should be, with Car Parts Direct!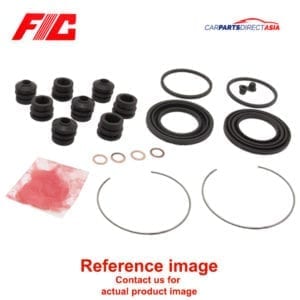 CYLINDER KIT, DISC BRAKE, FRONT, FUJIURA. TOYOTA COROLLA, PASEO * (AE80, AE90, AE100, CE80, CE100, CE110, EE80, EE90, EE111)
CYLINDER KIT, DISC BRAKE, FRONT, FUJIURA. TOYOTA COROLLA, PASEO * (AE80, AE90, AE100, CE80, CE100, CE110, EE80, EE90, EE111)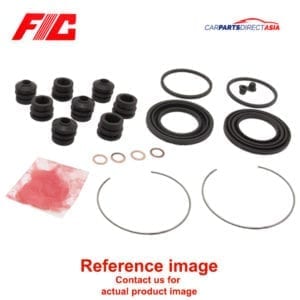 CYLINDER KIT, DISC BRAKE, FRONT, FUJIURA. TOYOTA COROLLA, PASEO * (AE80, AE90, AE100, CE80, CE100, CE110, EE80, EE90, EE111)
CYLINDER KIT, DISC BRAKE, FRONT, FUJIURA. TOYOTA COROLLA, PASEO * (AE80, AE90, AE100, CE80, CE100, CE110, EE80, EE90, EE111)