Toyota Genuine Parts are spare parts acquired exclusively from authorised Toyota Genuine Parts dealerships.
Toyota Genuine Parts are made to similar high-quality standards as the original part, and designed specifically for the correct model.
Why use Toyota Genuine Parts?
Choosing Toyota Genuine Parts for your vehicle means maintaining the exact standards achieved when the Toyota vehicle was manufactured. This also means the vehicle is kept as Genuine, and will perform as it was built to. Keeping the car original not only provides safety assurances, but also maintains its value in the resale market.
By servicing and repairing your Toyota with Genuine Parts, you can be certain of quality, durability and reliability.
Toyota Genuine Parts for Land Cruiser Models are available online.
Check New Old Stock for classic models. All reasonably priced!
Here at Car Parts Direct, we hold the true essence of embracing Genuine Quality with a Perfect Fit!
Keep your car on the roads the way it should be, with Car Parts Direct!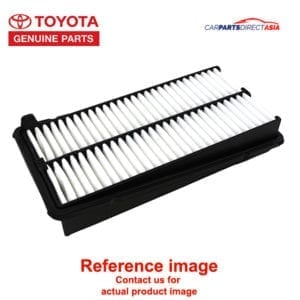 AIR FILTER TOYOTA-GEN COROLLA/ALTIS, WISH, IPSUM, ISIS * (NZE120, ZZE120, ZZE122, ZNE10, ACM21, ZGM10)
AIR FILTER TOYOTA-GEN COROLLA/ALTIS, WISH, IPSUM, ISIS * (NZE120, ZZE120, ZZE122, ZNE10, ACM21, ZGM10)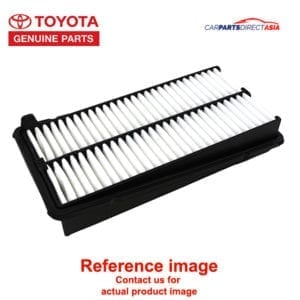 AIR FILTER TOYOTA-GEN COROLLA/ALTIS, WISH, IPSUM, ISIS * (NZE120, ZZE120, ZZE122, ZNE10, ACM21, ZGM10)
AIR FILTER TOYOTA-GEN COROLLA/ALTIS, WISH, IPSUM, ISIS * (NZE120, ZZE120, ZZE122, ZNE10, ACM21, ZGM10)